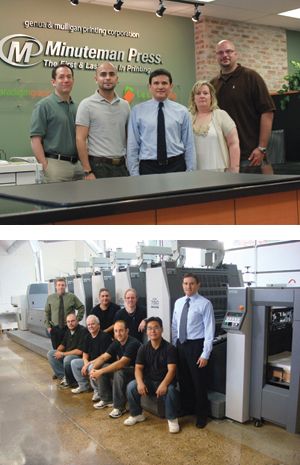 Our mission is to surpass our client's expectations on every project with superior quality, service and value. We treat every customer with sincerity, fairness and professionalism while delivering a quality product in a timely manner.
Our goal is to provide our clients with the highest quality printing, duplicating and graphic design services available today, in the fastest, most economical way possible. In doing so, we will create long-lasting, mutually beneficial relationships.
We personally guarantee your complete satisfaction with all of the products we sell, and services we provide. We stand behind the quality of every job that is produced in our shop.
GUIDING PRINCIPLES
We're proud of the strong roots we've built in our community. We pride ourselves on being a complete source for all of your business communications needs. We have always been on the leading edge of technology, because we sincerely we believe that an investment in technology can actually save our clients money, by improving efficiencies.
We will continue to evolve as a diversely skilled, fast-moving team of professionals ready to learn from each other and meet whatever challenges our clients may face.
Our growth and expansion throughout the years have been a point of pride, but nothing compares to the pride we take in the work that we do.
The goods and services we provide are instrumental in achieving the communication and marketing goals and objectives our clients wish to achieve.